Create In-App Walkthroughs in Minutes
Every minute your employees spend learning how to use software is a minute that isn't spent working to create value for your business. Building in-app guides can increase productivity by 300% and reduce training time by 55%.
OnScreen delivers the ability to quickly create and embed guides directly into the software and platforms that power your business.  
 Any subject matter expert or trainer can create and publish an OnScreen guide in 27 minutes or less on the first try. These contextual, step-by-step walkthroughs are made available to users inside of SAP, Salesforce, Workday and other enterprise platforms. They provide actionable guidance at the point of need to increase retention and streamline processes. 
Check out our explainer video to discover how OnScreen addresses common training and onboarding issues that accompany digital transformation efforts. 
The right digital adoption platform can accelerate your digital transformation projects. Software or ERP implementation projects like SAP are expensive and take place under tight deadlines. OnScreen increases project success rates by time-to-proficiency and reduces training and support needs.
Compatible With All Apps
OnScreen is

specially optimized for SAP and can be used with any web-based application.
Simple to Get Started
Any expert or trainer can create and publish a guide in 27 minutes or less — on the first try
Fast and Easy to Roll Out
OnScreen is 100%

web-based

. There's no installation, so you can start creating in no time.
OnScreen's Simple, 3-Step Process
You can use OnScreen to rapidly develop interactive guides for SAP and other applications. Follow these 3 steps to help business users complete important processes without errors or frustration:
Have a subject matter expert walk through any process while using SAP or another application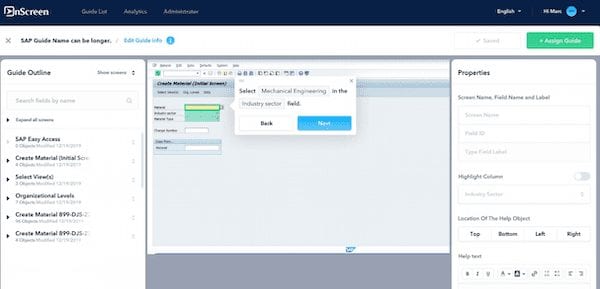 Quickly add explanatory text and links designed to help the user complete the task efficiently.
Assign the guide to users and groups tha

t will benefit from step-by-step assistance in the app.


Productivity
Increase process and data accuracy.

 

Eliminate learning-related stoppages.

 

Transform workers into power users.

 
Efficiency
Standardize process execution.

 

Streamline training development.

 

Deliver access to real-time guides for any task.
Discover Why 1,000s of Users Love OnScreen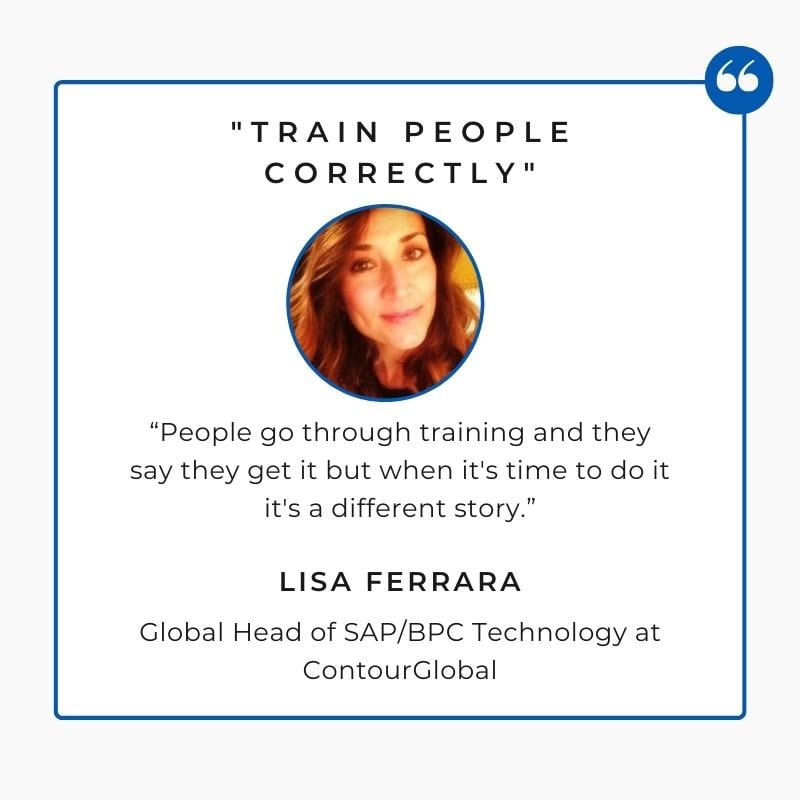 Trusted by Enterprises Around the World
Enterprises need effective digital adoption platforms to accelerate software adoption and mastery. We're proud to provide an industry-leading DAP to corporations like: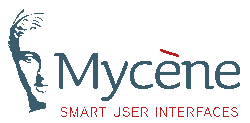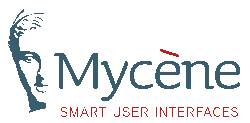 In the contemporary work environment, Employee Self-Service (ESS) emerges as a transformative approach. It transcends the traditional notion of a tool, urging companies to prioritize empowering employee self-service. Rather than merely checking schedules or requesting...
read more