Agile Digital Adoption Solution
Empowers user adoption in a complex ERP environment at the speed of change.
High User Adoption is the Key to Successful Digital Transformation
"54 percent of companies expect to fail if they miss the impending digital transformation revolution." ~Couchbase
With higher than ever failure rates resulting in sub-optimal ROI, organizations are looking for an efficient solution. OnScreen DAP addresses this by empowering users to
Enhance employee productivity
Ensure better data accuracy
Improve process efficiency
Reduce Post Go-Live Support by Over 50%
With OnScreen, trainers and power users can create guides and distribute them to users faster than most traditional methods.
An OnScreen Guide Takes an Average of
Avoid escalations and business interruptions
Make users productive immediately at go-live
Reduce IT dependency and improve process efficiency
Ensure Productivity In Half the Time Following Implementation
OnScreen DAP shortens the release cycle and ensures user proficiency faster. Power users can develop and publish step-by-step guides directly in SAP in less time than it takes to make a screenshot.
Provide users with contextual guidance for SAP actions at the moment of need.
Turn even your least experienced employees into power users and vastly improve productivity.
Document new processes in minutes instead of weeks.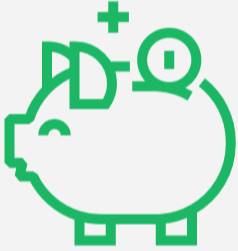 Accelerate time to proficiency
Cut training time and costs
Why thousands of users love OnScreen "People go through training and they say they get it but when it's time to do it it's a different story."
Lisa Ferrara
Global Head of SAP/BPC Technology at ContourGlobal
"We work with people with minimum to zero sap experience. Our goal is to train them and make them work in sap efficiently and independently. OnScreen lets us do just that."
Ina Ignatova
SAP Solutions Manager
"Rolling out S4HANA in Brazil we needed to train hundreds of managers on SAP to meet our Go Live, OnScreen helped us cut weeks of training"
Business Process Manager at CMOC International
"OnScreen helps our people keep up with the pace of change"
CIO, Manufacturing Company
"OnScreen enabled our trainers to record, edit and publish a guide in 27 minutes on first try instead of 5 days with uPerform"
SAP COE Director, Retail Manufacturer
"Our documentation was outdated for years, and we never had the time or resources to catch up. OnScreen step by step guides were so quick to develop and give us the ability to make small changes and publish them in an agile manner."
Training Manager, Pharmaceuticals
"We acquired 4 companies in the last 2 years and half which added to the complexity and divergence in business processes. OnScreen Helped us bring them into the fold."
Sr VP, Digital Transformation - Energy Company
"So glad our search is over! OnScreen enables our employees to be independent and able to easily navigate SAP on their own. "
Support Manager, Healthcare