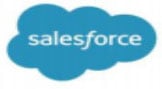 OnScreen Help for Business Users to Complete Any Process Right Every time
Software Implementation or Migration does not end with the technical rollout; it is people dependent as well.
OnScreen provides contextual guide walkthroughhelp to business users directly in the SAP GUI
70% of what is learned in training is forgotten within 24 hours
Solutions for digital adoption in today's organizations
Incumbent knowledge management and organizational learning solutions are not easily applied to digital adoption
Solutions designed to aid in digital adoption are effective tools for organizations to add to their technology stack
Digital adoption platforms increase efficiency and productivity by bringing lean and agile approachesto end user training and support
Why does digital adoption matter?
Evaluate opportunities
Create a business case
Conduct a pilot program
Implement DAP program
Cultivate an SME community
Continually measure & improve
How to implement Digital Adoption Platform?
Engaging and empowering organizational culture is necessary for successful digital transformation
Every employee is an end user of enterprise technology that constantly evolves
The pace of change necessitates continuous workforce enablement through digital adoption